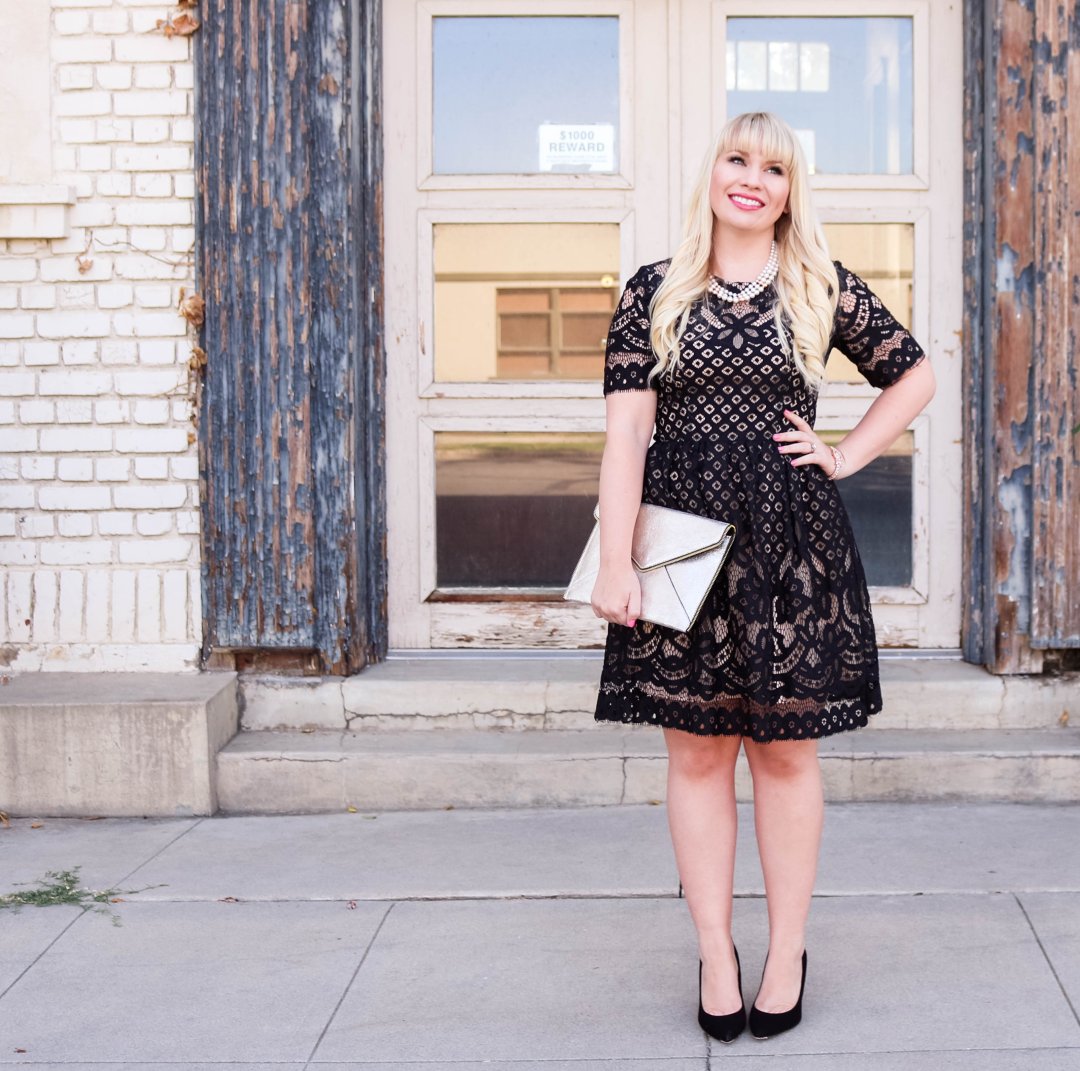 This post was sponsored by JTV. I
was paid for this post and received JTV jewelry pieces as compensation.
Hi pretties!
You all know how much I love rose gold jewelry, so today I am sharing some new pretties from JTV! Read on to see how I styled them and how my jewelry obsession began! Read on to see my Favorite Rose Gold Jewelry!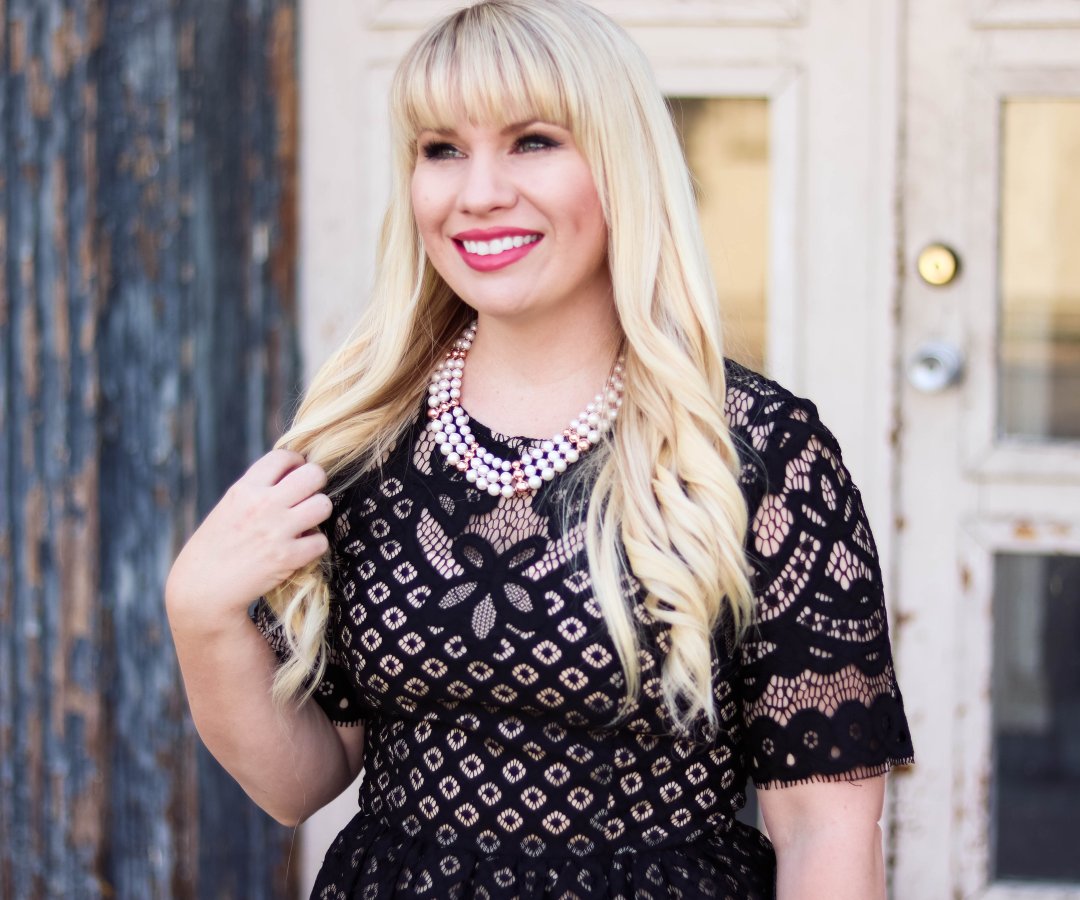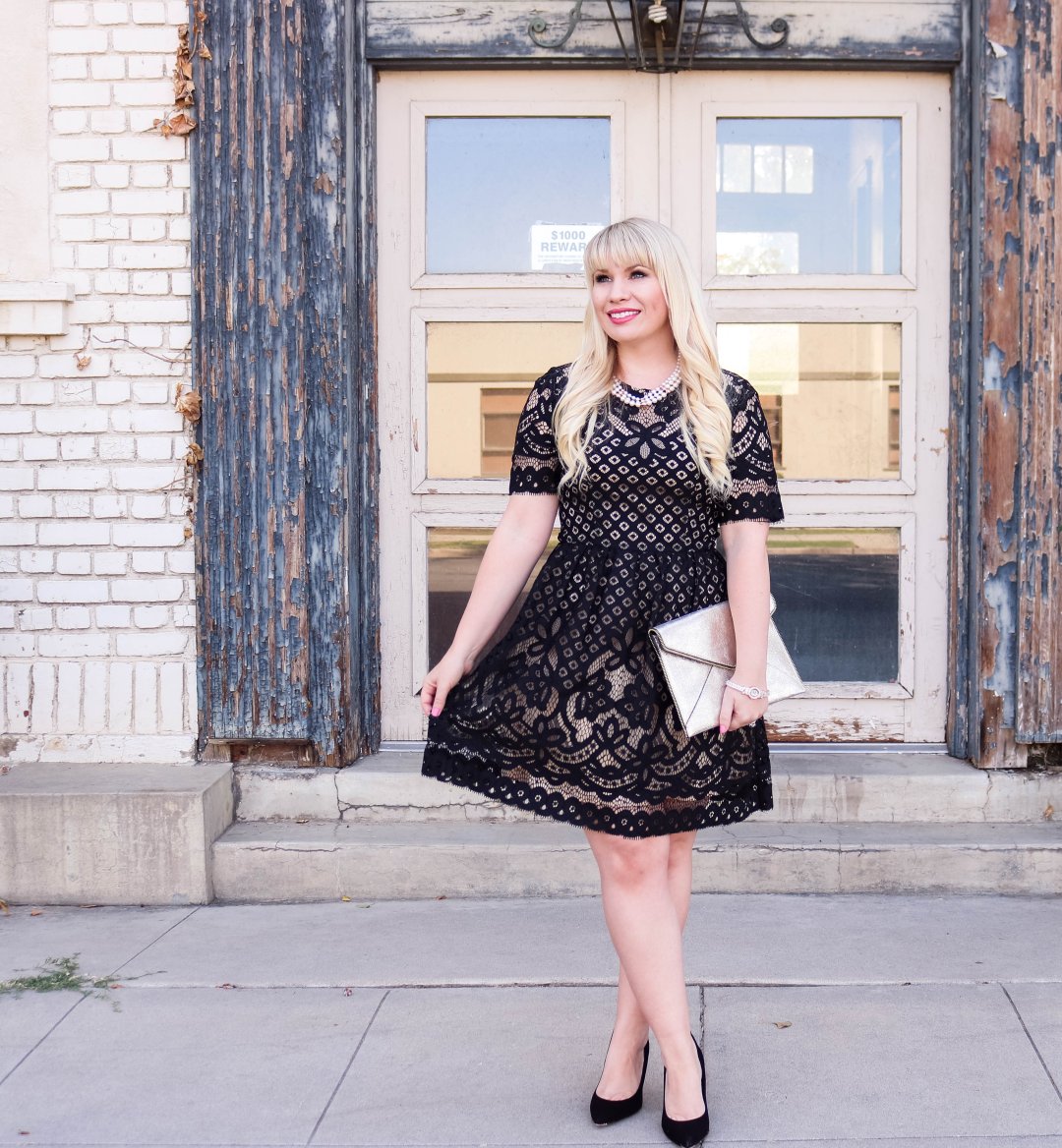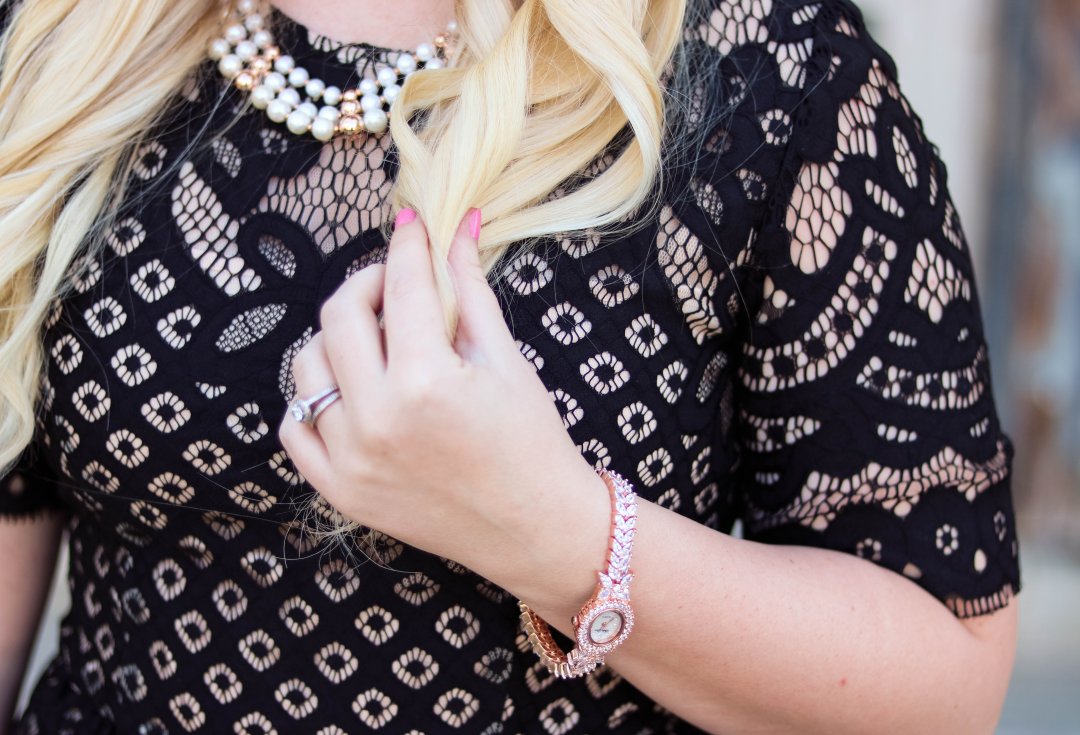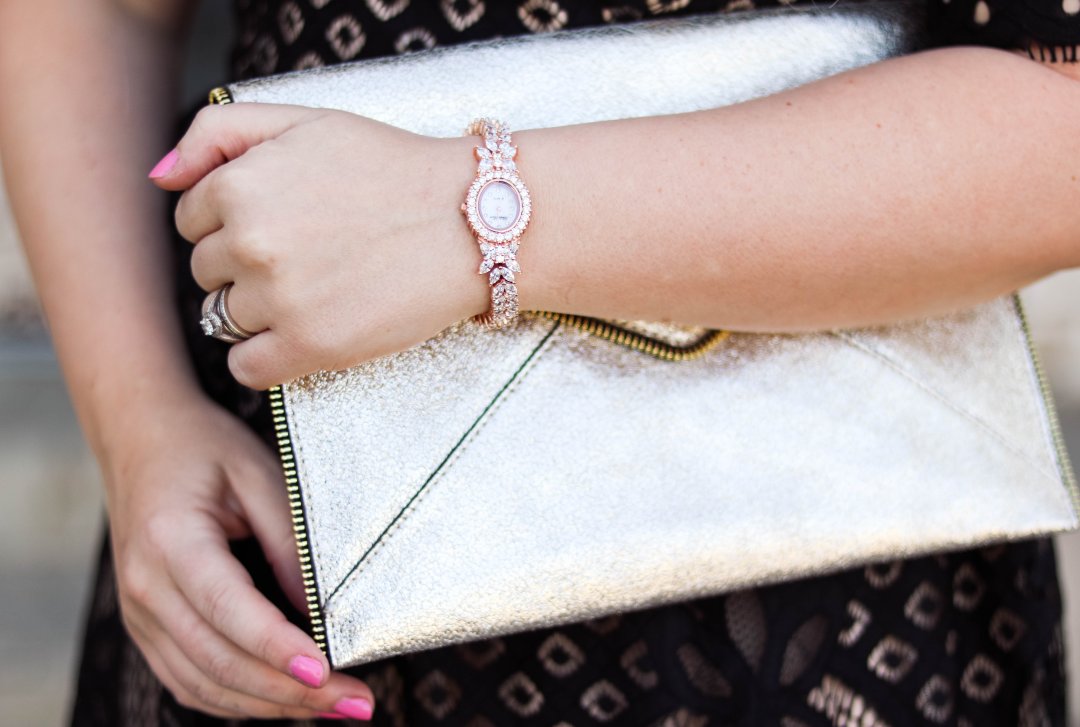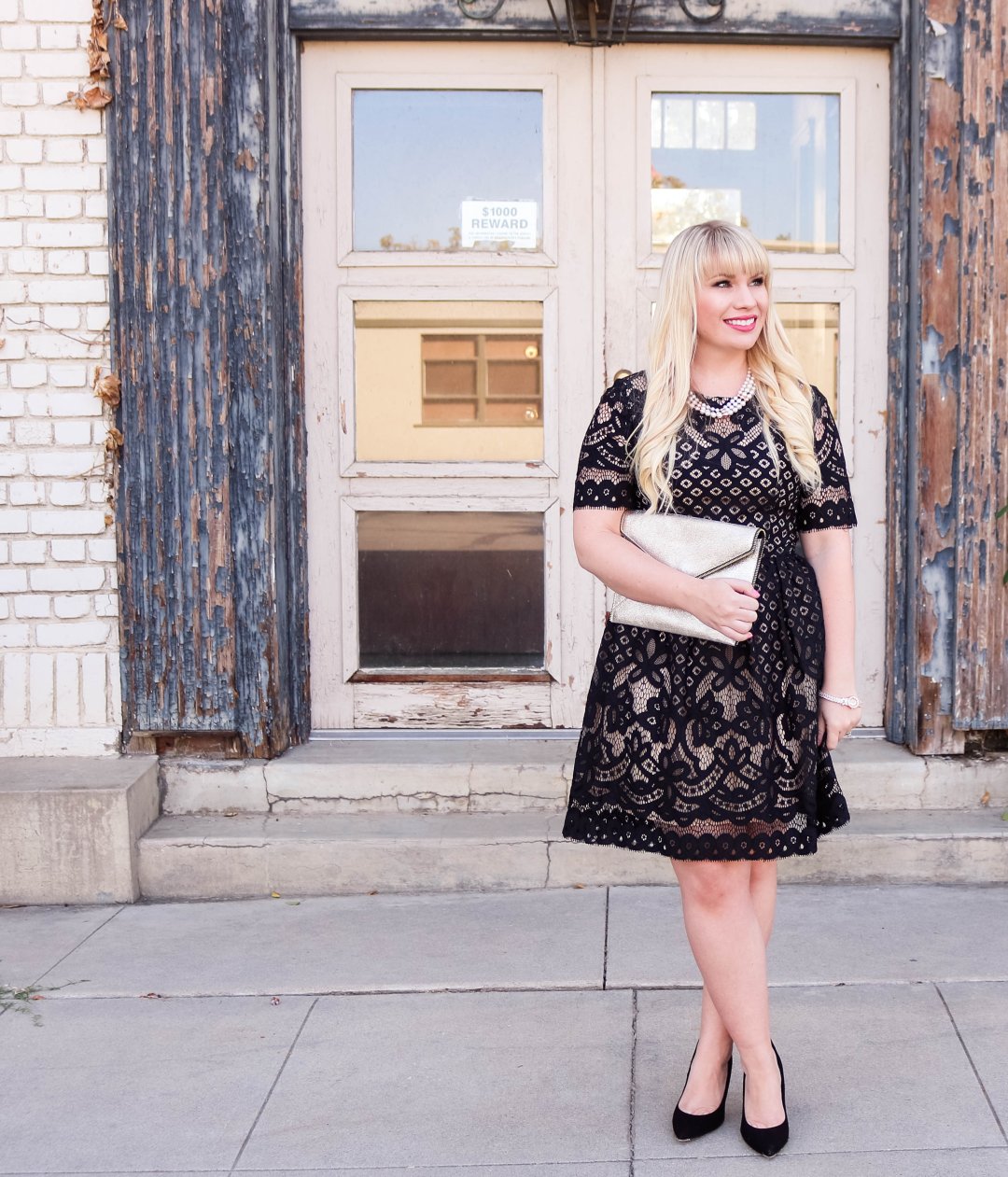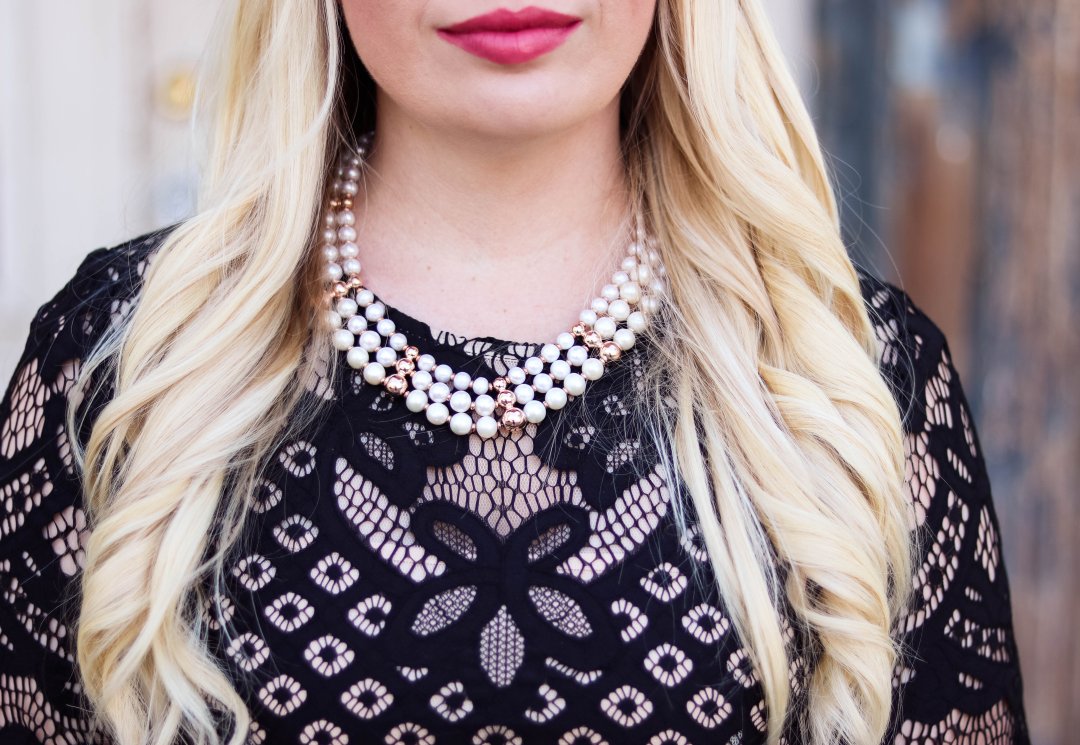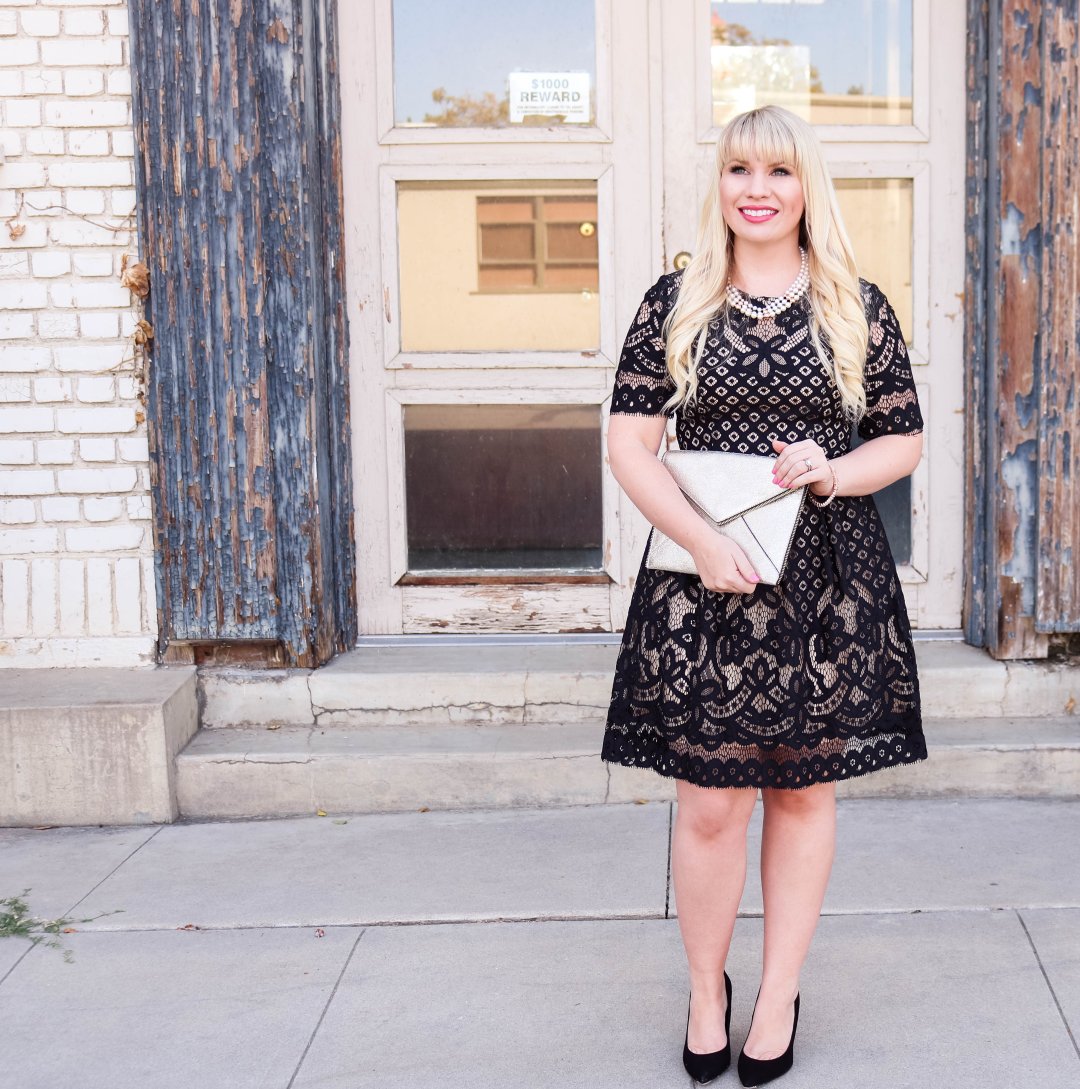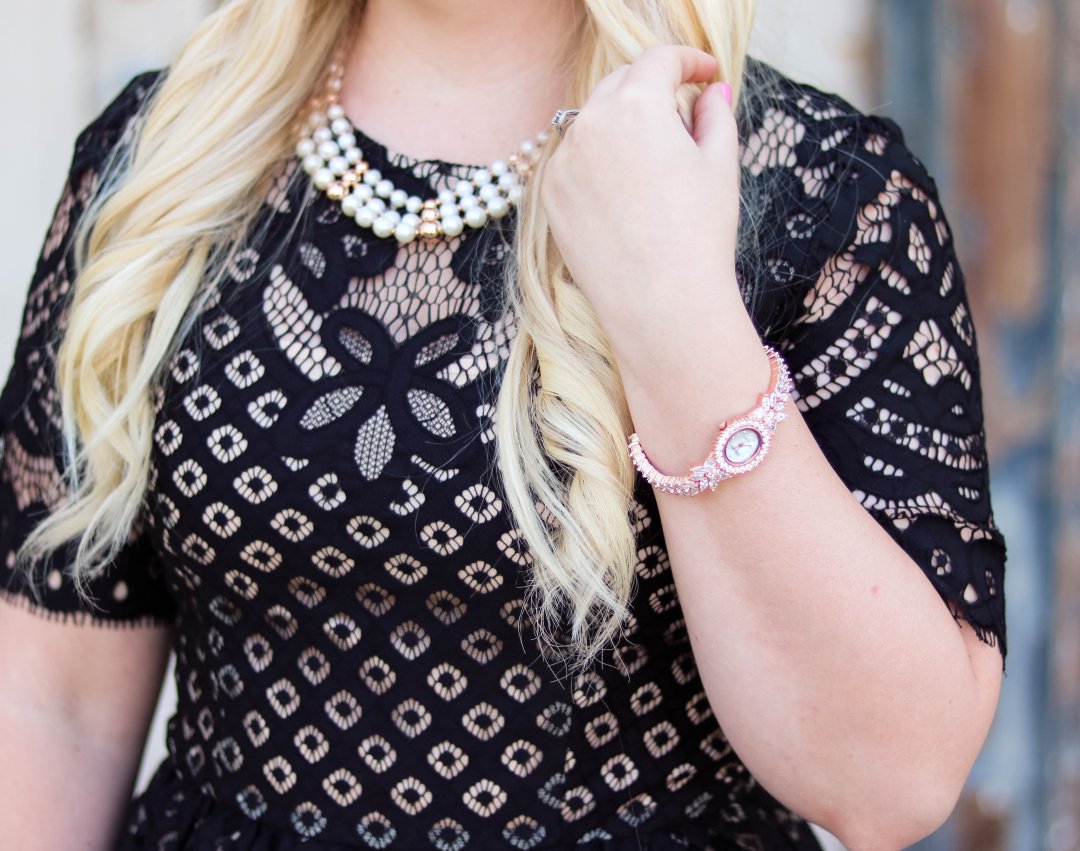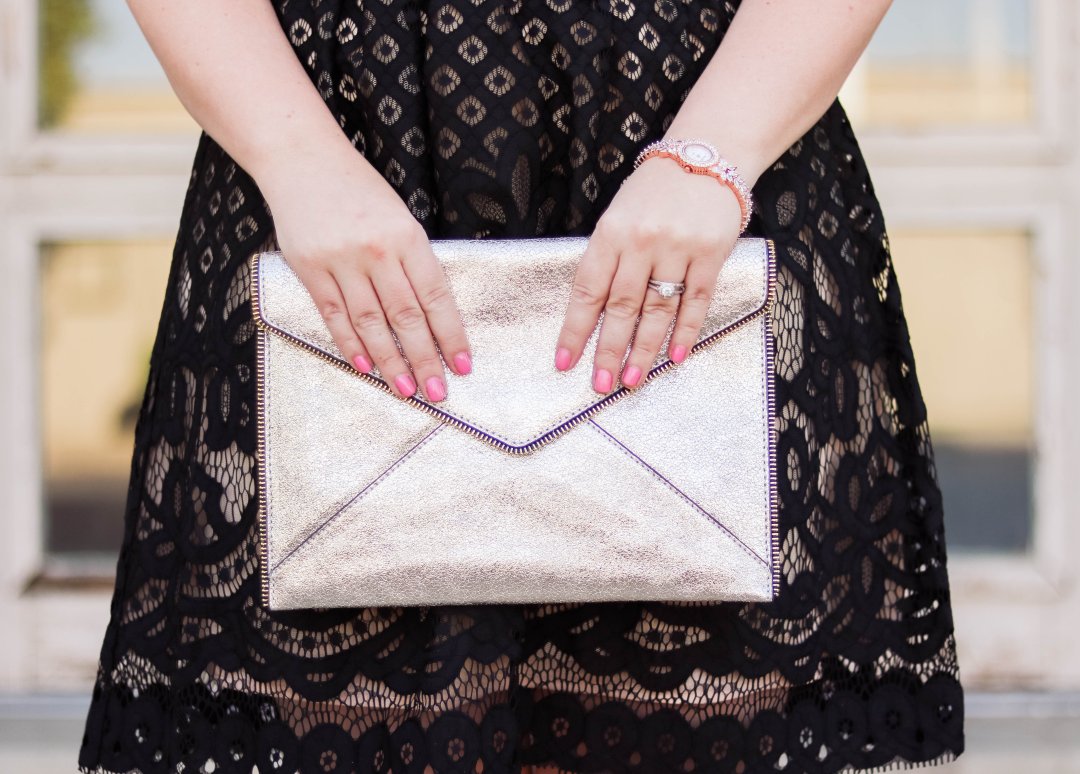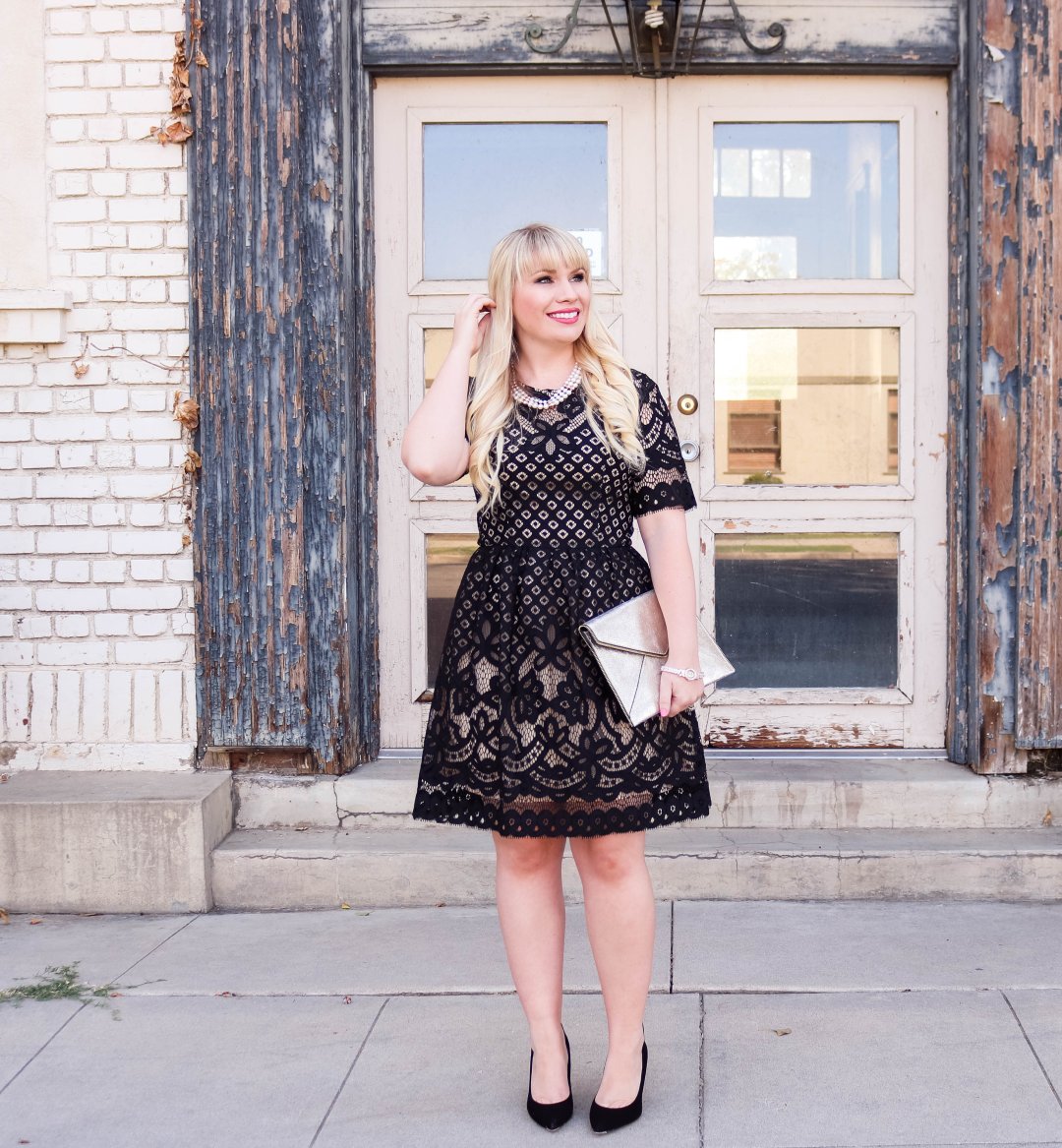 For as long as I can remember, I have been obsessed with jewelry. My obsession stems from a time where my great-grandmother used to own an antique shop. I loved going over to help her sort through her newest vintage finds, especially jewelry. Ever since, I have built up an extensive collection of vintage and vintage-inspired baubles…some of which were handed down from her.
When I saw this pearl necklace and jeweled watch from JTV, I knew they would fit in perfectly with my collection. Both pieces are very classic, glamorous and uber feminine! The multi-strand pearl necklace is made with high quality freshwater pearls and just a hint of rose gold. It reminded me of Breakfast at Tiffany's so I was immediately sold. The watch is super sparkly and has the prettiest crystal design embedded in rose gold.
I styled my vintage-inspired pieces with a little black dress (in lace, of course!) a la Holly Golightly. I went for a more classic look that would be perfect for a date night. Of course, these pieces can be styled so many different ways and would look just as adorable with a casual outfit as they do with a dressier outfit.
Overall, I am very impressed with the quality and design of these pieces. Be sure to check out more of rose gold collection!
Hope you loved seeing my Favorite Rose Gold Jewelry pieces! Are you a rose gold lover too?
Tell me about your favorite piece of jewelry below!
xo
My blog may contain links to other
websites. I am not responsible for the privacy policies of those other websites. When
you click on a link, your information may be collected by those websites, so I
encourage you to read their privacy policies. These affiliate links are not
associated with JTV.